Accommodation
Maclay Residences Weekly Update - 9th November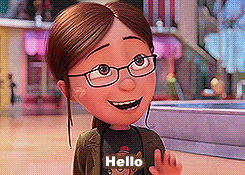 Hi folks!
Welcome to your weekly Maclay Residences, covering 9th - 15th November.

Monthly Water temperature checks - 14th November
staff from ECG will be onsite on the 14th November after 9am to carry out our weekly water temperature checks. Brief access will be required to a random selection of bedrooms and kitchens to take samples.

Yearly emergency light checks - 15/16th November
Staff from Servest will be onsite on the 15/16th November to carry out the yearly emergency light checks. As part of this communal area lights will be off for approximately 3 hours to allow the built in emergency batteries to drain. Access to communal areas only will be required from 9am on these dates.

Termly room inspections & Health and Safety checks
Our termly inspections are still ongoing, please do keep an eye out on your email and check the 1st term newsletter for dates.

Weekly Wee Reminder
Not sure if something is working or not or something has broken? You can easily report any maintenance issues by following the link below:

https://www.gla.ac.uk/myglasgow/accommodation/maintenancereporting/