Accommodation
Student Apartments and Lister House Weekly Update (15 March)
Maintenance
The monthly water temperature checks will be carried out across Student Apartments on Thursday 21st March.
Rentokil will be completing routine checks of radar boxes at 8- 10 Southpark Terrace on Wednesday 20th March.
We will email you when access is required for repairs or regular checks and tests that we need to carry out so please check your emails regularly for the latest information about upcoming maintenance work. If you have reported a repair and it has not been fixed within the timeframe you expected please contact us for an update.
Please report any repair or maintenance issues to us online, by email, phone 0141 330 6182 or in person at the office at 89 Gibson Street.
Flat inspections
Flat inspections will be taking place as follows this week:
Monday 18th March- 9 Southpark Terrace
Wednesday 20th March- 10 Southpark Terrace
Please check your email for further information about inspections and termly checks.
Heating times
University accommodation heating times are in the process of being changed across all sites. Your heating times will be set to spring times with the extra 2 winter hours in the early afternoon removed.
Social Events
The next Student Apartments movie night is on the 20th March. If you have ideas or suggestions for social events in your area please contact the LSA team.
Aye Write book festival events are underway and the Glasgow International Comedy Festival is also in full swing. For more ideas on what to see and do this month check What's on March.
Lost Keys
If you find yourself in the situation where you're locked out of your accommodation when the office is closed and your phone battery's gone or you don't have your phone on you- don't worry- remember you can go to security staff at the University's Main Gate and they will be able to get you back into your room. Security staff are at the Gatehouse 24 hours a day so if for any reason you can't contact the LSA they are your next option if you find yourself in any emergency or urgent situation outside office hours.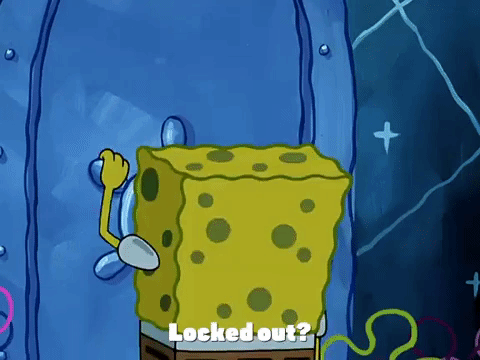 If you lose your keys you can go to the office for a spare set during office hours. If you find your keys within two weeks you can return the spare set to the office and you won't be charged. If you don't find your keys after two weeks you will be charged £25 for a replacement set- this will be added to your mycampus account.
Office and Living Support
If you have any questions about your accommodation at Student Apartments please email us , call us on 0141 330 6182 or stop by the office at 89 Gibson Street and speak to Fiona, Chris or Liz between 8am- 5pm Monday- Friday.
Living Support Assistants (LSAs) are available to provide support outside office hours at Student Apartments every evening from 6.30pm – 8am weekdays and all weekend. The office hour is 6.30pm – 7.30pm in the Student Apartments office at 89 Gibson Street, alternatively you can phone the LSA mobile on 07530002929. Our Senior Living Support Assistant is Erik and the rest of the team are Petras, Matthew, Luca and Shi Pei.
For Lister House the office is open 9:30am- 12noon Tuesdays and Thursdays. Outside these times you can contact us on campus using the details above for Student Apartments. The LSAs at Lister House can be contacted during their office hour between 6- 7pm in the Lister House office or you can call them on the 07970950113. Our LSAs at Lister House are Ferhat, Anwer and Brandon.
We hope you have a good week!