Accommodation
Student Apartments and Lister House Weekly Update (9 November)
Maintenance
ECG will be coming to carry out the monthly water temperature checks and this will be carried out at Lister House on Monday 12th November. At Student Apartments ECG will be on site on Thursday and Friday the 15th and 16th November.
Flat inspections and termly checks will continue this week- further details will be emailed to you.
Please continue to report repairs or maintenance issues to us online, by email, phone 0141 330 6182 or in person at the office at 89 Gibson Street. We will email you when access is required for repairs or regular checks and tests that we need to carry out so please check your emails regularly for the latest information about upcoming maintenance work.
Flat inspections
You will receive the date of your flat inspection and the subsequent termly checks by email.
This week:
Monday 12th November- 4 Southpark Terrace
Wednesday 14th November-5 Southpark Terrace
Social Events
The next Movie Night will take place on the 21st November. Look out for posters and more details coming soon on social media.
If you have any ideas or suggestions for social events in your area please speak to the LSA team.
Free pizza
We still have flyers available from the office for a free pizza at Tony Macaroni. The offer is valid until the end of November and we have one flyer per resident.
Office and Living Support
If you have any questions about your accommodation at Student Apartments please email us, call us on 0141 330 6182 or stop by the office at 89 Gibson Street and speak to Fiona, Chris or Liz between 8am- 5pm Monday- Friday.
Living Support Assistants (LSAs) are available at Student Apartments every evening from 6.30pm – 8am weekdays and all weekend. The office hour is 6.30pm – 7.30pm in the Student Apartments office at 89 Gibson Street, alternatively you can phone the LSA mobile on 07530002929. Our Senior Living Support Assistant is Erik and the rest of the team are Petras, Matthew, Luca and Shi Pei.
For Lister House the office is open 9:30am- 12noon Tuesdays and Thursdays. Outside these times you can contact us on campus using the details above for Student Apartments. The LSAs at Lister House can be contacted during their office hour between 6- 7pm in the Lister House office or you can call them on the 07970950113. The SLSA is Ferhat and our other two LSAs at Lister are Anwer and Adrian.
Please contact us if you have any questions.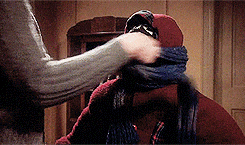 The weather is getting colder so make sure to wrap up warmly with layers!