Local
What's on Glasgow - July
Hi Folks,
With this lovely weather one might think we're in southern Europe!


Yes this is Glasgow at its finest, so grab your sunscreen and head on over to one of these lovely events taking place in July.

Dockyard Social @ Sloans Market - 1st&2nd weekend in July


Come along to Sloans Market for some tasty grub the first and second weekend in July. Featuring food trucks, cocktails (and free entry!) this is a must for food lovers.

Gamesmania @ Glasgow Science Centre - 27th June to 16th July



Videogame lovers are in for a treat in July! Escape the sun and heat and come along to Glasgow Science Centre and enjoy cult classics and fantastic futurism, featuring Halo, Mario, Minecraft, Pong, Sonic and many more... across 150 different platforms! It is an amazing opportunity to experience using rare and obsolete computers, controllers, joysticks and media (such as floppy disks and cartridges), try BASIC programming and find out about the history of the machines and game developers. Tickets are available from here and start at £12 for students.
TRSNSMT Music Festival @ Glasgow Green - 1st and 2nd weekend in July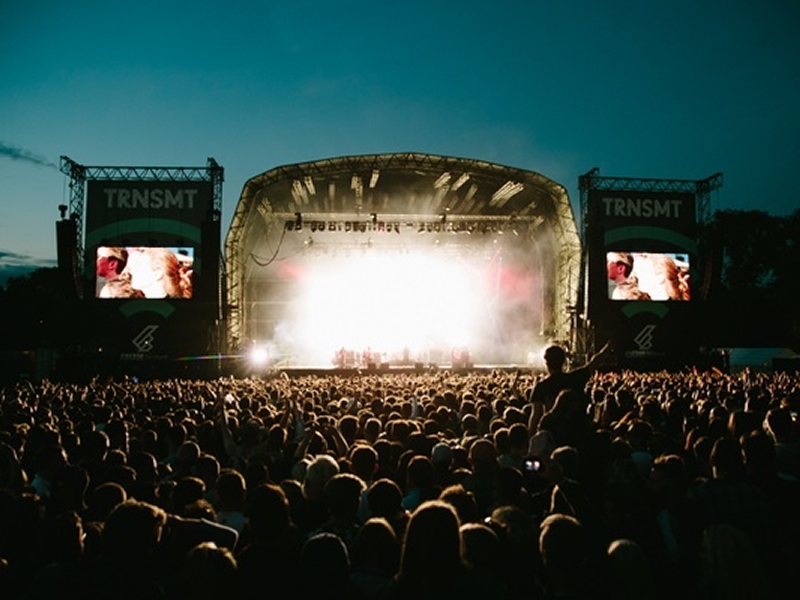 The TRNSMT Festival will be back at Glasgow Green in summer 2018 for its second year running. The two-weekend experience will deliver a world-class line-up, including Stereophonics, Arctic Monkeys and The Killers. Tickets are still available but selling out fast!

Friends Fest @ Victoria Park - 6th to 15th July


Yes we all miss the epic 10 season comedy show Friends, and now you have the chance to relive your memories thanks to Friends Fest taking place in Victoria Park. Featuring not only the famous sets from the show (including getting coffee from Central Perk!), there is also some exclusive memoribilia to be had. Tickets are £27.50.


Glasgow Shag Festival @ various venues - 6th to 9th July


Want to try your hand at dancing and have a glamorous nostalgic feel about dancehalls? In the late 1920s, a swing dance called the Collegiate Shag was born in America and at the time, it was bigger than its dance cousin, the Lindy Hop. Through the years, both dances fell off the radar until the 1980s when Lindy Hop experienced a revival that grew to global proportions and is still a large and active community today. Although Collegiate Shag took a little longer to experience this re-birth, by the mid-late naughties, it was well on its way to being rediscovered as a favourite and much-loved swing dance. Glasgow Jitterbugs is very proud to be hosting the third annual international Glasgow Shag Festival this summer and we'd like to invite you to join us in discovering this exciting dance called the Collegiate Shag. Daytime classes for all levels and evening social dancing to live music will feature over the festival weekend, as well as internationally renowned dance instructors. No partner necessary. Absolute beginners are welcome! Do check the event site for details.


West End Beer Festival @ Cafe Source Too - 6th/7th July

Now in it's 4th year, this year's WEBF promises to be the best yet. With over 15 breweries travelling from as far as Sweden, Coventry and Wales, there is bound to be plenty on offer to suit all taste buds. This year we also welcome hyperlocal gin distillery Garden Shed to the line up. Taking place at Cafe Source Too, tickets are available from here.




This months hidden gem...



Fossilgrove @ Victoria Park - weekends

Fossil Grove is Glasgow's most ancient attraction.
A unique treasure, situated in beautiful Victoria Park in the west of the city, the fossil trees uncovered by removal of the surrounding rocks are the remains of an ancient forest, around than 330 million years old. Scottish National Heritage has designated the grove a site of Special Scientific Interest.