Greetings from the beach!
The summer has arrived and what a summer it will be!
With exams and essays over it's now time for a well deserved break and here's the list of What's On for the month of June to get you started on your summer adventures:
The Drygate Brewery in Glasgow plays host twice a month to the Urban Market Regular, with shops, food and craft beer on display. Entry is free as an added bonus so what better way to spend a Sunday?
The Bandstand in Kelvingrove Park plays host to the annual Cinema Club. Open air seating, food, drinks and a selection of great movies to watch under the summer sun. Tickets are £11 and bookable here
The Briggait in the Merchant City area serves as venue for Glasgow's annual Real Ale Festival. Bringing together microbreweries from across the UK this is an ale lovers paradise. Tickets are available at the door and are £6. Cheers!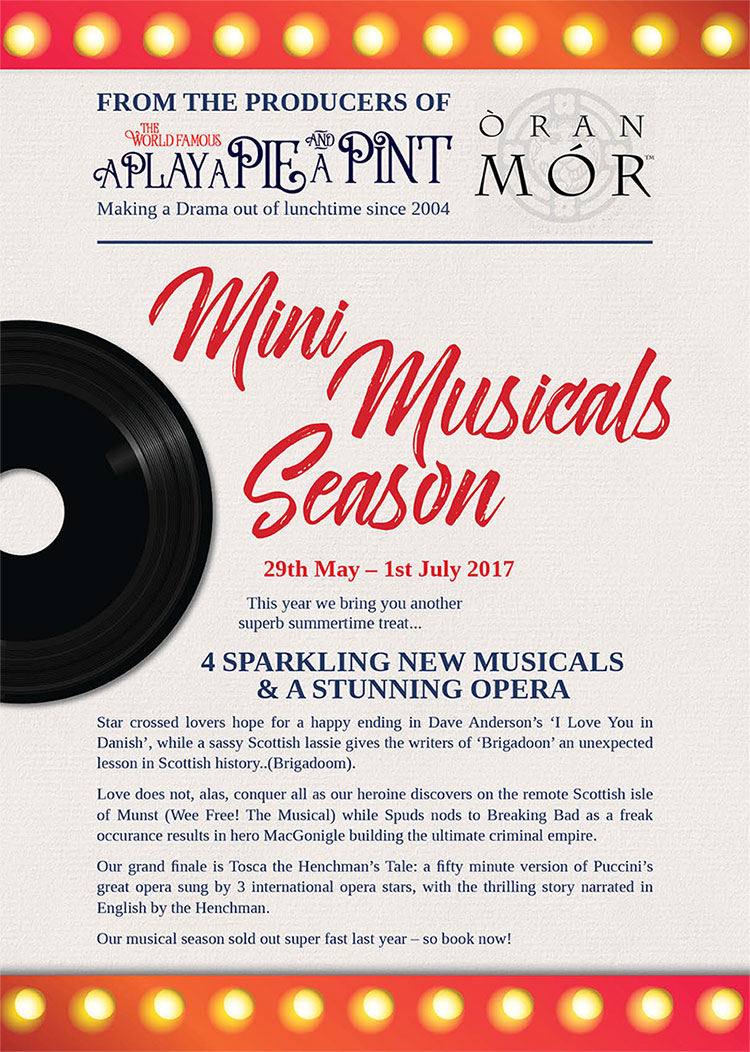 The summer line up of mini musicals have been announced for the Oran Mor's famous "A Play, a Pie and a Pint" theatre. Featuring laughter as well as sad moments, these musicals are sure to be a hit! Tickets go fast and are priced £12.50 for Monday/Tuesday/Thursday/Friday, Wednesday £10, Saturday £14. Check here for info on how to book.
It's time to dance off and enjoy some snazzy jazz in the summer heat. Venues across the city play host to various Jazz bands with both old school and new school jazz being covered. Ticket information here.
The Panopticon in Glasgow City Centre is recreating 1917 with a recreation of a 1917 Cine-Variety show, the entertainment highlight of this era! Silent Films, newsreels and theatre is on the menu for this. Showing at 13.00 and admittance is free.
Dancercise blends aerobics with dance and in June Bollywood is the star! Woodside Halls in Maryhill plays host and this is sure to get out the inner Bollywood Star in you!
You may have heard the rumours, Canadian coffee chain Tim Horton's is coming to Glasgow, with their first cafe opening in the City centre.
Fun fact too, The original Maclay Halls just north of Kelvingrove Park was used as a location for a Tim Hortons commercial, check it out here.
This months hidden gem....
Take a peek behind the scenes of Glasgow's Central Station on this official tour of the going on's in the station. From seeing boiler rooms to an actual Victorian-era platform this tour has some fascinating insights into the history and workings of one of Scotlands busiest stations.
Also check out:
What's on shall return in a balmy July!