Local
What's On - March
What's on – March edition
Hi folks,
Easter is fast approaching and with that the dreaded word that shall not be uttered...
Exams!



However, with all the hard work you are putting in there is no reason not to let your brain relax with some of these fantastic ideas for what to do in this March installment of What's On!

Glasgow International Comedy Festival - 8th to 25th March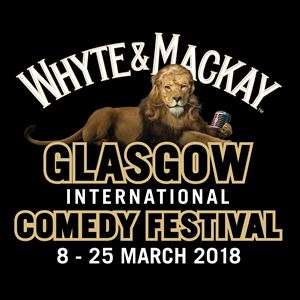 Now in its 15th Year, the Glasgow International Comedy Festival is amongst Europe's largest and for a good reason! Celebrating comedy in all its forms there is something for everyone during the 2 week long festival spread out over several venues. Do see the programme here .

Fairtrade Fortnight - 26th February to 11th March

To help promote fairtrade and the huge positive impact it has on communities the Fairtrade Foundation created Fairtrade Fortnight. Running from the 26th February to 11th March the spotlight is on fair trade and what we can all do to help those who make everything for us, from coffee to clothes. By buying fairtrade certified products you ensure the person that made it or grew it is fairly paid for their work and whats even better is the positive impact this has on them and their local community.

Leonardo da Vinci: A Life in Drawing - Ongoing

12 of Leonardo da Vinci's famous drawings are on display at Kelvingrove Museum and Art gallery. Lent to museums across the UK by the Queen this is a fantastic opportunity to see some of Leonardo's famous works, and best of all, its free entry!

Aye Write! - 15th to 25th March

Book lovers get a treat this month! Glasgow's yearly book festival puts the focus on written media in all its forms. From books to theatre and even journalism there is a wealth of interesting and exciting events to take part in. Aye Write! is full of its signature mix of lively performances, debate and discussion, fiction, memoir, poetry, music and journalism. The full programme can be found here.

Glasgow Knit 'n Stitch - Regular dates

Got a knack for knitting or are you looking to try it out? Glasgow Knit 'n Stitch meet up regularly to knit and crotchet together with beginners warmly embraced! Future meet up dates can be found here.



And this month's hidden gem...


Glasgow Museums Resource Centre

Glasgow Museums Resource Centre is the store for the museums' collections when they are not on display.
It is a vast building with rooms full of fantastic objects, from animals to armour, fine art to fossils, and much, much more. The main collections stored are Art and Painting, Arms and Armour, Natural History, Technology and World Cultures. The 17 purpose-built and environmentally controlled storage 'pods' house around 1.4 million objects. In fact, only 2% of collections are on display and the majority of these objects are stored at the centre.
Accessing the Museum Store
Access to the museum store is by guided tour only. The What's on section has information on tours and workshops or you contact the venue for more details.


That's it for this month, see you all in a warmer April!

Your team@uofgliving