Campus
My first weeks at UofG!
Can you believe it's already the 5th week of university? Not me, so I want to reflect on my first weeks, here in this vibrant, energetic, and student-friendly city – Glasgow.
Unfortunately, this year situation in the world disturbed some of the expectations about the first week at uni, but not for me, I still managed to enjoy it as much as I could!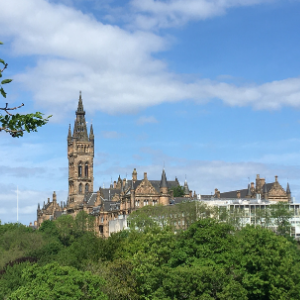 My journey began when I flew in at Edinburgh Airport, where I immediately felt how friendly Scottish people are. One of the employees was going around and chatting with people, he also helped me to understand where the bus to Glasgow departs. Without him, I would probably be wandering there for a long time. On my way to Glasgow, I realized, how authentic, unique, and spectacular are Scotland's nature and scenery. Here I have to also mention one elder couple, who offered their help for navigating in Glasgow. Apparently either I seemed lost, or it was just the friendliness of Scots again. The first impression of the country, where I will live and study for the next 4 years, was the best.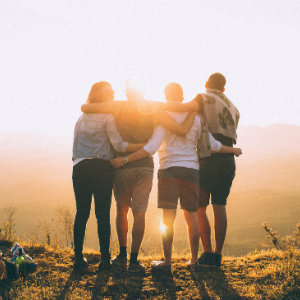 I'm 1734 km away from my home in Latvia, and now I'm starting to live on my own, so it was important I can get along with my flatmates well. I remember reading an introvert's guide to making friends at university on uofgliving.co.uk, and wondering how it will be for me. It takes time for me to open up to totally new people, but I feel it can turn out as one of the best matches the accommodation team has made. My flat at Murano Street Student Village now has become my 'home' and my flatmates my 'family'.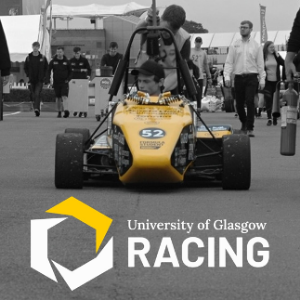 When I had settled in and met my flatmates, my Fresher's week could begin. This year a lot of activities were organized online, but some, including Fresher's festival, on campus, so it was a great way to explore different opportunities student societies offer. I was a part of many youth clubs and groups back home, and I wanted to continue doing it, so I went to find something for me.
UGRacing got my attention, so I applied for the place in the Marketing and Media team, and now I can proudly announce, I got in. I look forward to being a part of this dynamic team.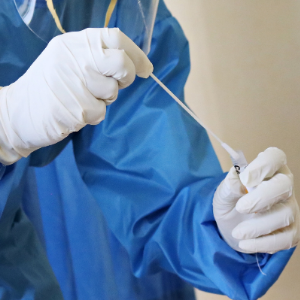 Although everything so far sounds nice, we can't forget about how restrictions affect student life. Luckily, I didn't need to self-isolate, but that didn't mean I can do anything I want. I still followed the rules and didn't party, and now I can say it was worth it because I tested negative for COVID-19. I'm happy I wasn't trapped in the halls, and I could go out for a walk to see, how stunning Glasgow looks in the fall.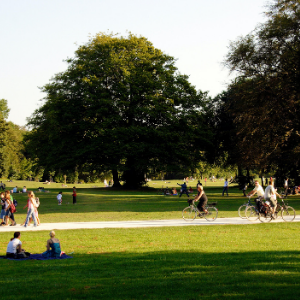 Of course, it is a hard time for everyone, so I have my own ways, to stay in a good mood. Most importantly, talk to someone each day, it can be your parents, friends, or flatmates, don't hold too long with your thoughts, sometimes it helps to just write them down. Secondly, Netflix is not the worst idea, alone or with flatmates, it's time for a movie night. Thirdly, do something you enjoy, for me, it is screenwriting, honestly binge a new series, if it makes you feel better. Fourthly, find time for a walk, put on your headphones, and turn on your favourite playlist, if you don't have one, maybe it's the best time to create one. Lastly, try to stay positive, no matter what, you will overcome obstacles, and everything will be fine.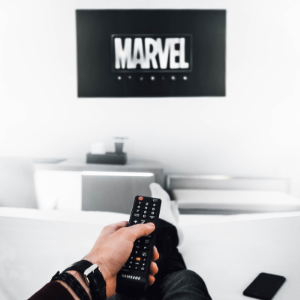 I hope to see you all again soon to tell you about my latest experiences and adventures, but now, stay safe, we are all in this together.
Check out Armin's blog page here.