Campus
Staying Safe at UofG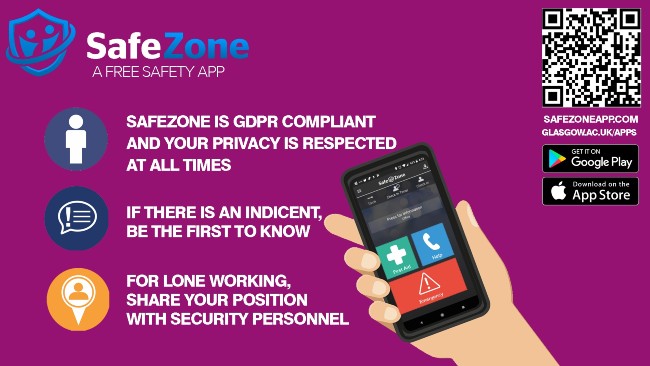 SafeZone App
SafeZone is an incredibly useful app that all students at UofG should have downloaded to their phones.
You can use the SafeZone app 24 hours per day on campus, at our accommodation residences, or anywhere in between, to alert campus security to any incidents.
The blue button is for general enquiries if you have any questions or need help in a non-emergency situation, such as you're a little lost.
The red button is for emergencies and shares your location with the security team so they can find and assist you as quickly as possible. There's also the option to call emergency services. If you are not within range of the campus the app will call 999 for you, but the security team here at UofG will still be alerted and they'll get in touch to check if you're okay.
The green button is for first aid if you or someone around you needs medical assistance.
The app is free, GDPR compliant and completely safe to use.


The SRC's website also has useful information and tips for staying safe.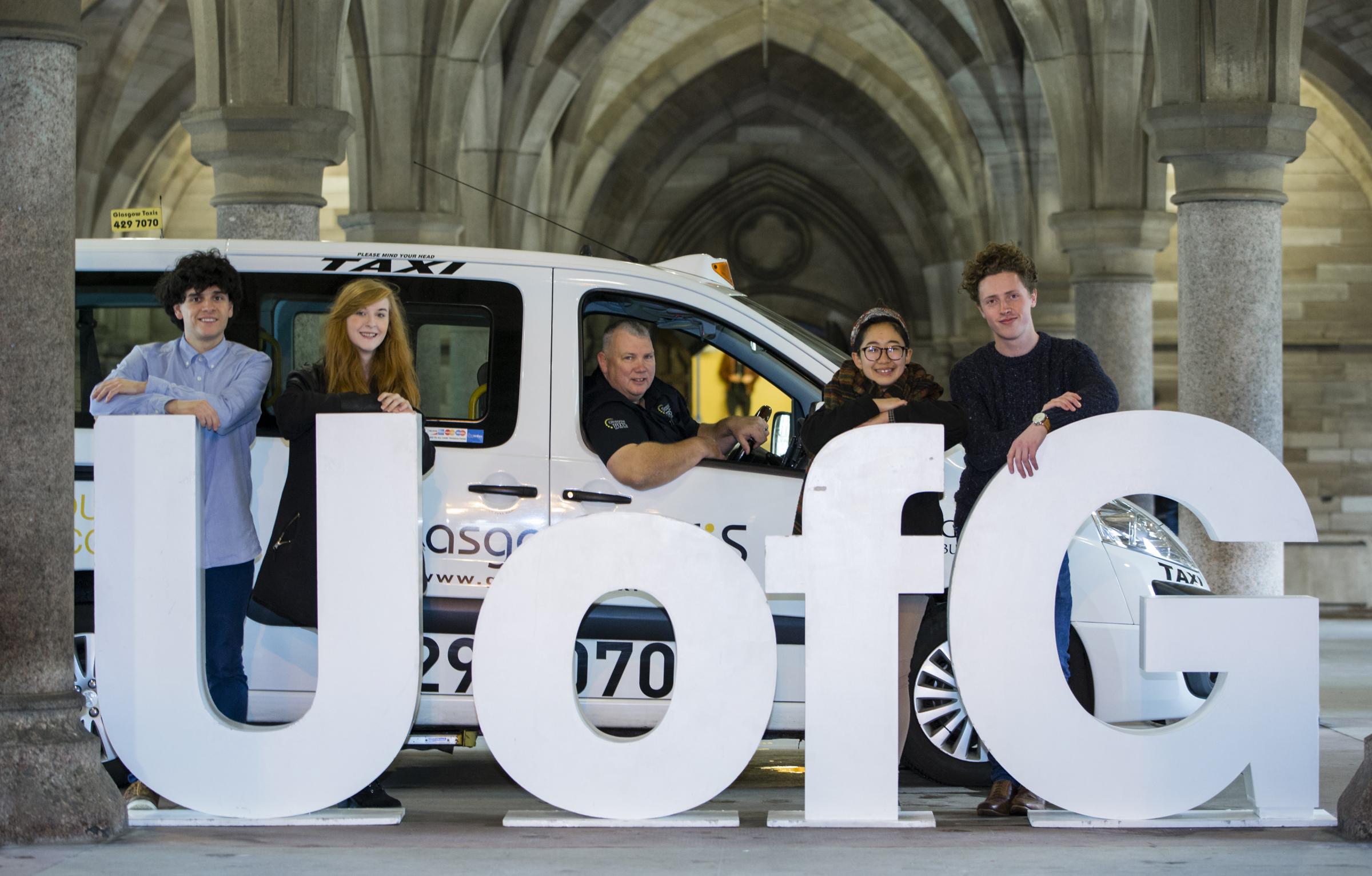 'Get Home Safe' Taxi Scheme
If you have no money to get home safely at the end of a night out you can now use your student card as an emergency deposit with Glasgow Taxis.
In partnership with Glasgow Taxis, the SRC has implemented the safe taxi scheme. This is a safety initiative to ensure that even if you're alone and have found yourself stuck on a night out with no money, you can still make it back home safely by using your student card as payment in emergency situations.
All it consists of are these three simple steps:
Call 0141 429 7070, quoting 'Get Home Safe' and 'GU1'. Always be sure to check that the registration on the cab matches the one you have received in your message from the taxi firm.
Once you arrive home, sign the driver's receipt and hand over your student card as payment.
Wait 24 hours and come and collect your student card from the SRC Welcome Point and pay for your taxi fare.
Don't worry if you haven't got your student card — you can still use this scheme to get home. Ring 0141 429 7070, quoting 'Get Home Safe' and 'GU1' explaining that you have no student card and ask for the operator on the line to contact the University Gatehouse (0141 330 4282), who will then be able to confirm your student status. Once confirmed the taxi will be sent to pick you up.
Topics