Sport
Who's going to win Euro 2020?
Euro 2020 is set to finally kick off on the 11th June, almost a year after it was meant to after it was postponed due to the Coronavirus pandemic.
It's going to be a very different tournament to what we're used to, with the majority of stadiums only allowing a limited amount of fans through the turnstiles.
If you've not caught tournament fever yet we've taken a look at all the favourites' chances of lifting the trophy this summer to get you in the mood for some sunny evenings watching the beautiful game.
France
Not many people will be able to look past the reigning world champions to take home the trophy this summer. The French have a stellar line-up packed with some of the best players in the world, including young PSG star Kylian Mbappe. They suffered heartbreak on home soil back in 2016 after losing the final to Portugal in extra time, but will they be able to go one step further this time and be crowned winners for the third time?
Key player: Kylian Mbappe
Verdict: Finalist - Les Blues are the favourites, but we've opted for a final loss for the second time in a row here.
England
Is it finally coming home again? This year, England arguably have the best chance of winning the tournament since 2004 when they had the likes of Owen, Rooney, Gerrard and Lampard in their ranks. After narrowly losing to Croatia in the World Cup semi finals 2 years ago, Gareth Southgate's men will want to at least reach a first final since 1966, and if they can lift a first European Championship trophy it'll spark celebrations up and down the country after what's been a miserable year.
Key player: Harry Kane
Verdict: Semi-finals - England are very top-heavy, and we think their defence will be their undoing in the latter stages.
Belgium
The Red Devils boast a star-studded squad with one of the best attacking midfielders in the world, Kevin De Bruyne coming into the tournament off the back of a hugely successful season with Man City. Spearheading their attack will be Romelu Lukaku who has also been in scintillating form for Inter Milan in Serie A this campaign. Manager Roberto Martinez will hope the duo will be able to lead his side to their first ever major tournament victory - and they have every chance of going all the way.
Key player: Kevin De Bruyne
Verdict: Winners - Belgium have never won a major tournament, and this could be their best opportunity yet.
Spain
Spain's golden generation has long gone. From 2008 to 2012 they won a World Cup sandwiched between two European Championship triumphs, including a 4-0 demolition of Italy in the Euro 2012 final. However, since then Spain's performances at big tournaments has left a lot to be desired, having not reached the final 8 in any of them. There are still some top class Spanish players, but they'll have to be on top form if they're going to match some of the stronger outfits.
Key player: Sergio Ramos
Verdict: Quarter Finals - We're backing Spain to do better than in recent years, but they're still not good enough for glory.
Italy
The Italians have been in somewhat of a transition period over the last decade, and failed to even qualify for the World Cup in 2018 for the first time since 1958. Their ageing line-up has now given way to some very promising youngsters who are blossoming for their clubs, and they'll want to continue their purple patches on the International stage. The locals won't have them down as favourites, but they could be outsiders for glory in this year's edition.
Key player: Lorenzo Insigne
Verdict: Quarter Finals - Italy have a decent team, but no world-class talents to carry them through.
Portugal
Eder was the hero back in 2016 when Portugal beat France in extra time to win the European Championships for the first time ever. They'll be hoping that they can retain the trophy this year and they certainly have a great chance with one of the best players to ever grace the game, Cristiano Ronaldo leading their attack. The team seems to be a lot better on paper than that one of 5 years ago with players like Bernardo Silva, Diogo Jota and Joao Felix padding out the frontline.
Key player: Cristiano Ronaldo
Verdict: Semi-finals - They have the potential to go very far in the tournament, but we think they might just fall short of another final.
Germany
Heavyweights Germany endured a shock group-stage exit to the World Cup 3 years ago, after being crowned champions just 4 years earlier. This time out they face a tough task after being drawn in the group of death alongside France and Portugal. However in this year's tournament, 4 of the best 3rd placed teams will go through to the knockout round, which could benefit the Germans if they come up short against those two teams. Even if they do go through, this is their weakest team for a number of years and it'd take a massive effort to reign victorious.
Key player: Toni Kroos
Verdict: Round of 16 - We think they might squeeze through the group, but then could be pitted against a strong opponent.
Not a football fan?
Even if you're not that into football, you could make it a bit more interesting by doing a Euro 2020 sweepstake with your friends or coursemates. Write every team down on a small bit of paper, fold each piece a few times and put them all into a hat. Then if everyone puts in £1 (or however much you want), they can draw out a team to cheer on throughout the tournament. Whoever's team wins the trophy takes home the jackpot!
Or do it online?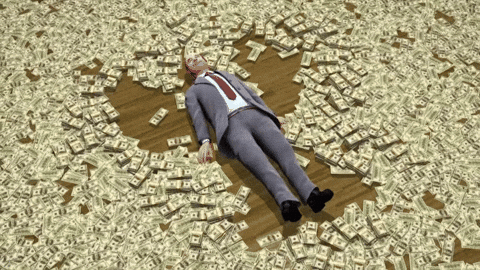 Strap yourself in, it's going to be a fantastic tournament!
Topics